Today, we will talk about a topic many biking enthusiasts will wonder about. We will cover electric bike conversion kits today. Converting your bike will increase your max speed. It will have a charge time but you will benefit from converting bikes into electric-assist bicycles. With increased power output, you will achieve maximum power. You can convert mountain bicycles as well with a simple addition to your standard bike frame.
A battery, a motor drive wheel, a pedal-assist system, and the necessary wiring and throttle are generally included in an e-bike kit. Mounting the battery and installing the motor and pedal assist sensors are generally the first steps in converting your conventional bike to an electric bicycle. We will cover the pros and the cons of converting your bike with a kit. Then, we will give some examples of electric bike kits.
To reap the benefits of your electric bike, it must be powerful enough to do the task. When dealing with steep inclines, 250 watts is usually insufficient for electric bike batteries. Those with 1,000 watts or more, on the other hand, risk exceeding regulatory limitations. Though the system's weight mitigates some of the increased power, you must consider your surroundings when choosing the appropriate wattage. You'll need more watts if you're working harder on the bike. If you have a short commute, you can get away with a low-wattage system.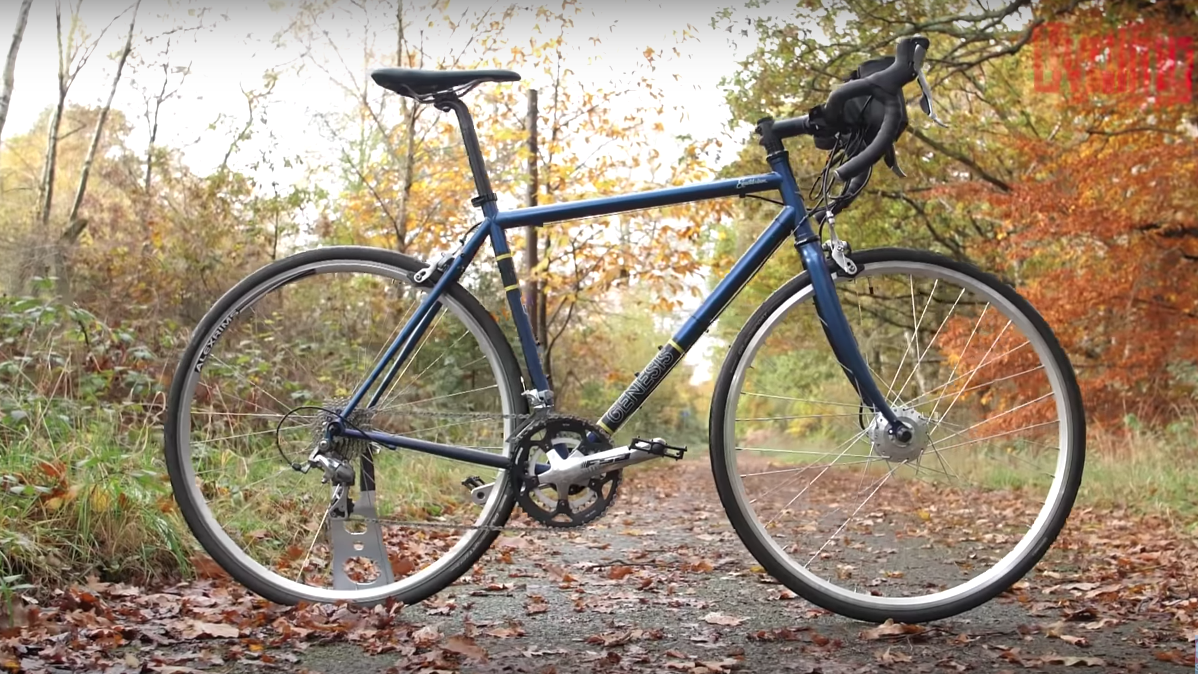 Even though batteries aren't included in most e-bike conversion kits, they're still an important factor to consider. For starters, the voltage must be compatible with the motor, otherwise, the electronics may burn out before you ever get on the road. The voltage of the battery varies between 24 and 48 volts, with the amount of voltage proportional to the wattage. Consider the power requirements as well as the battery life. Higher-capacity motors deplete batteries faster, but they move faster. Lower-power motors are slower, but they last longer. A crucial element to consider is the balance between battery life and power.
Why do you need electric bicycle conversion kits?
If you currently possess a bicycle and do not wish to purchase a new electric bike or do not have the financial means to do so, you must convert your existing bicycle to an electric bicycle. Converting bicycles to electric is made easier with an electric bike conversion kit. Electric bikes are becoming increasingly popular across the world. Suddenly, their demand has skyrocketed. The majority of Europeans prefer to go by bicycle. Also, if you want to travel to the market a few miles away, you may use an electric bike and an electric bike conversion kit to go there.
Mountainous locations are the most popular since mountainous markets and residential areas are close by, although riding on mountain routes requires a lot of work. This journey gets simpler with the aid of electric bikes, and you don't have to exert as much effort. Your mountain bike will give you a much better riding experience. It is no longer essential to use a vehicle or a bike to go anywhere fast thanks to the invention of the electric bike conversion kit. Purchasing new electric mountain bikes may be time-consuming and costly. You may enjoy electric bikes by converting your bicycle to an electric bike at a reasonable cost with the aid of e-bike conversion kits.
Types of e-bike conversion kits
There are several options for converting road bikes into efficient electric bikes. You may custom-build a perfect solution for your needs using a wide selection of components. The disadvantage of the custom-built technique is that high-end components can be costly, and there is a steep learning curve if you aren't already skilled. It is for this reason why electric bike conversion kits have become so popular. Manufacturers have assembled a wide selection of suitable components, and all you have to do now is install them on your regular bike.
However, there are still a few things to think about. The type of drive is the most important option. Front-mounted, mid-mounted, and rear-mounted drives are the three most common kinds. On these types, motor position changes. Two of them need the replacement of an existing wheel. The other joins the pedals to the frame. Let's take a closer look at each one.
1- Front-Mounted Motor Drive
The front-wheel E-bike conversion kit requires the removal of your present front wheel and the installation of a new one with a motor in the middle. It is vital to double-check that you're changing the same size wheel and that it'll fit between your forks, although this is rarely an issue. You can still pedal and change gears as previously if your bike has a rear gear set, as most mountain bikes have.
For level or somewhat undulating terrain, a front-mounted drive is optimal. This e-bike conversion kit is easy to fit with lots of options, it is also cheaper than others. On the downside, you may experience some balance problems, not all of the kits will be suitable for your current bike, and it increases the front tire wear with a front-wheel E-bike conversion kit.
2- Mid-Mounted Motor Drive
You may attach one of these mid-mounted motor kits to the bottom bracket, which is where your pedals are, rather than changing either wheel. A mid-drive motor kit is a strong and effective alternative, particularly for riders in mountainous locations, but the initial cost and overall operating expenses are greater than for other models for a mid-drive system.
It provides power without changing the natural feeling of riding a bike. The efficiency of your bike and your pace will increase greatly. Mid-drive Conversion is more expensive than the other type of conversion kits, but mid-drive conversion pays off with the increased power. It is also not suitable for most bikes. Lastly, the mid-drive motor kit is hard on chains and gears.
3-Rear-mounted Motor Drive
Conversions for the rear wheels of your bike are similar to front-mounted conversions. Many manufacturers provide both, and several components are the same. It's critical to double-check the wheel size and fit. Rear-mounted electric bike conversions are frequently seen as the ideal compromise, providing more typical bicycle riding qualities than front-mounted conversions while being less costly and complex than mid-mounted motors by using a rear rack.
This type of conversion kit is affordable, uses energy more efficiently, and is easier to fit. On the downside, it is more expensive than the front-mounted systems. It can cause the front end to feel tight. It also increases rear tire wear. Lastly, it can not be used in existing hub gear systems.
Best E-Bike Conversion Kits
Now, we will talk about some of the best e-bike conversion kits you can find on the market. Electric bike kits are small electric motors that may be attached to the frame of a conventional bicycle to make it a motored bicycle. They have a power range from 250 watts to more than 750 watts. They usually add between 12 and 25 pounds to a bike's total weight. Powered speeds can range from 15 to 20 mph, with ranges of 12 to 40 miles, depending on the sort of bike you're converting. Let us dive into the topic, and see some of the best electric bike wheel conversion kits available.
1- BAFANG 8FUN BBS03 MidDrive E-Bike Kit
Mid-drive E-bike conversion kits are the most sophisticated and produce the most power and torque. Bafang is the most common electric bike conversion kit for mid-drive electric bikes. This should be considered if it comes to the best mid-drive bike conversion kit. Granted, there isn't a lot of options on the market, but the BBS03 has a lot of power, making it appropriate for usage on the road, trails, or even cargo bikes.
The motor is compatible with any frame that has a bottom bracket that is between 68 and 73mm broad. This electric bike kit cannot be used to convert fat bikes that have a 100mm bottom bracket. The power is enormous at 1000W, with a peak speed of 28 mph. There are 9 degrees of pedal aid as well as throttle-only, twist throttle settings. It will be added to the bike frame to make your normal bike a hybrid bike.
The presence of a color LCD with several choices and information is one of the greatest aspects of this conversion kit. You can see the speed, odometer, battery powers, and pedal-assist levels by a pedal sensor, among other things. The amount of range you can obtain will be determined by the type of riding you'll be performing. A fully loaded cargo bike will obviously not carry you as far as you riding alone on flat routes. As long as you utilize it wisely, it's a highly efficient kit. This entails selecting the proper equipment for the terrain. Using motor power in a high gear will make the motor work harder, draining more power and putting greater strain on the chain and chainrings.
The electric motor has no sensor to detect gear changes. This means there is no loss of power as a result, which can lead to over-torquing and excessive wear. While we're on the subject of gears, keep in mind that this kit replaces your crankshaft, chain, and chainrings. If you have several gears upfront, the single chainring supplied in the package will replace them, leaving you with only the speeds on your cassette.
This should never be an issue with the pedal assist. Everything you need to get started is included in the kit, with the exception of a battery, which must be purchased separately. The rest of the components are provided. It is pretty simple to set up. To remove your existing cranks, you'll need a crank puller and a wrench. If you need any more proof that this is an excellent e-bike conversion kit, consider the fact that it is frequently used on full e-bikes. You can trust it if these manufacturers do. It also has a brushless motor. A one-year guarantee is included with the Bafang 8Fun BBS03.
2-AW Rear Wheel Electric Bicycle LCD Display E-Bİke Conversion Kit
Another alternative is to have your back wheel completely replaced. Considering its size, the 1000W motor in this rear hub is remarkably quiet. The pedal assist is turned on or off using a thumb throttle. To personalize the assist/full-electric mode, there are several settings to select from. The battery power, time, speed, mileage, and gear sets are all displayed on the LCD display. The Pedal Assistance System (PAS) enables you to pedal and receive the workout you desire while also allowing you to travel farther and quicker. Pedal-assist will change the time and distance of your ride, especially on severe hill climbs.
The controller's three LED indication lights to display how much battery life is left. This kit is exclusively for use on the road. The supplied tire and wheel are not appropriate for off-road use, despite the fact that the power meets what is required. This kit is ideal if you wish to modify the back wheel of a cargo bike. The kit does not contain a battery, but it does include a charger for a lead-acid battery. You have to buy a battery suitable. Keep in mind there are different electric bike batteries, so you have to be careful with the battery size, battery power, and battery capacity when you are buying your battery pack.
3- EBikeling Waterproof EBike Conversion Kit
The EBikeling Waterproof Ebike Conversion Equipment is a tough, lightweight, and simple-to-install kit that will rapidly transform your ordinary bicycle into a powerful and efficient electric bike. The hub motor is already connected to an aluminum double-walled rim in this front wheel conversion kit.
It comes fully assembled and ready to use right out of the box. You have the choice of using a thumb throttle or a half-twist throttle with this kit. Additionally, for advanced troubleshooting, you may upgrade from the conventional display to a bright and straightforward LCD display that indicates battery percentage, trip distance, wattage, speed, PAS levels, and fault codes. The wheel hub motor, display, throttle, controller, brake levers, pedal-assist system, torque arm, and cable ties are all included in this package. It does not, however, include a battery or a new tire. You'll have to buy them individually or utilize your current bike tire. This kit is more expensive than many others on our list, but the components are of the highest quality.
4-Tongsheng TSDZ2 Mid-Drive eBike Conversion Kit
For pedal assist, it employs a torque sensor, which means it will provide power according to the amount of effort exerted to the pedals, much like the Bosch system. The advantages of this technology are that it enhances your cycling experience rather than simply providing power whenever the pedals are turned. To put it another way, you still have to put up some effort. In this bike tool kit, Tongsheng TSDZ2 mid-drive electric motor, LCD Display, Speed Sensor with spoke magnet, Installation spanner/tool, Motor fixing plate (and fixings), Motor lock-rings, and Wiring loom is included.
The bottom bracket of the bike must be completely removed in order to install a mid-drive motor. For this task, you'll need the appropriate Shimano bottom bracket tool as well as a good breaker bar. Removing the bottom bracket may be a real pain (literally), but after that's done, the rest is rather simple. After removing the bottom bracket, clean the region and perhaps sand the shell to prepare it for installation of the motor axle. It should only take around 3 hours if everything goes easily, but it might take much longer if you have trouble removing the bottom bracket.
This assembly is only for bicycles with a bottom bracket threaded between 68mm and 73mm (including Shimano Hollowtech ll or SRAM GXP) I wouldn't recommend trying to install one to a bike with a pressed-in bottom bracket since you'll need to build a custom shim adapter and there's a good chance the motor shaft and housing won't fit.
5-EBikeling Fat Tire Direct Drive Electric Bike Conversion Kit
Some e-bike converters aren't designed for racing. The EBikelling Fat Tire Direct Drive Electric Bike Conversion Kit was created with your fat tire bike in mind. In fact, it's currently one of the few fat tire bike conversion kits available. You may use a thumb or twist throttle with this kit. You may also pick between an LCD and an LED display, depending on your preferences. The hub motor component is already connected to the aluminum double-walled rim for quick and easy changeover. All you have to do now is replace your tire and connect it.
The pedal assist sensor allows you to start the bike without using the throttle, reducing wear and strain on the equipment. We also enjoy that this device comes with a one-year guarantee, which is something that many conversion kits don't. The fact that this kit does not include a battery is a frequent flaw. So, you should consider battery size and battery power while choosing your battery pack. Unlike other kits that work on a 36-volt system, 48-volt batteries are very easy to come by. There are few and far between batteries for it. Although there are several decent alternatives for this type of battery, it is less common than its 24- or 48-volt equivalents.